Schedule your appointment with Daly City Dental Center today at (650) 991-3113
Get high-quality, beautiful cosmetic work – whether it's whitening or teeth implants.
Our friendly staff is dedicated to ensure you get quality dentistry services.
Ensure your child's teeth and gums are healthy. We use all advanced equipment here.

dr-horacio-lopez-dds-sl1
Comprehensive Dental Care You Can Trust for the Whole Family
dr-horacio-lopez-dds-sl1
We provide virtually every dental service available for your oral health. In the event that we feel the procedure you require is outside the of scope of our expertise, we will refer you to a specialist who is better able to meet your needs.
dr-horacio-lopez-dds-sl1
GENERAL & COSMETIC DENTISTRY
Dr. Lopez and our team of skilled dental professionals provide contemporary procedures in general dentistry, and cosmetic dentistry, backed by state-of-the-art technology to give you a powerful smile.
dr-horacio-lopez-dds-sl1
Our patients are our most important asset, and we strive to develop
long-lasting, trusting relationships with all of our patients
Welcome to Horacio López, D.D.S.
We would like to welcome you to our office. We take great satisfaction in helping you maintain optimal oral health. Our practice is devoted to comprehensive and preventive patient care.
Throughout our website, you will find an abundance of information about our practice, procedures we provide, and dentistry in general. Please explore and learn as much about dentistry and our services as you desire. We believe our patients should have as much information as possible in order to make important, informed decisions regarding their oral health and treatment options.
Our patients are our most important asset, and we strive to develop long-lasting, trusting relationships with all of our patients. Your referrals are welcome and appreciated. We look forward to seeing you!
Our prompt, excellent care is given by our friendly team in a state-of-the-art office that ensures you will receive high quality, personalized care that you need and deserve. Thank you for choosing Daly City Dental Center as your dental home in San Francisco!
At Daly City Dental Center you will experience all that modern dentistry has to offer, including a comprehensive list of general, restorative and cosmetic dental services to meet the needs of the whole family. Our goal is to assist each patient in achieving and maintaining long term dental health and a beautiful smile.
Some of the services we provide include:
New Patient Exams, Digital X-Rays, General Dentistry, Teeth Whitening, Composite Fillings, Crowns (Caps), Cosmetic Dentistry, Periodontics, Root Canal, Fixed Bridges, Porcelain Veneers, Dental Implants
Thank you for visiting our website. On these pages, you will discover valuable information about us and the services we provide. Whether you are a new or an existing patient, please feel free to contact us with your questions.
Make the right first impression with a smile that radiates confidence. Call us at (650) 991-31131 today and experience a higher standard in family and cosmetic dentistry.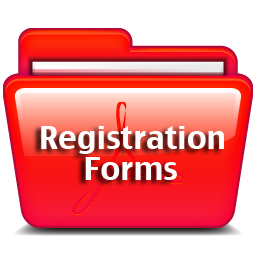 You may preregister with our office by downloading and filling out our patient registration form. After you have completed the form, please make sure to bring it into the office on your next visit.
Please download and print this form here!